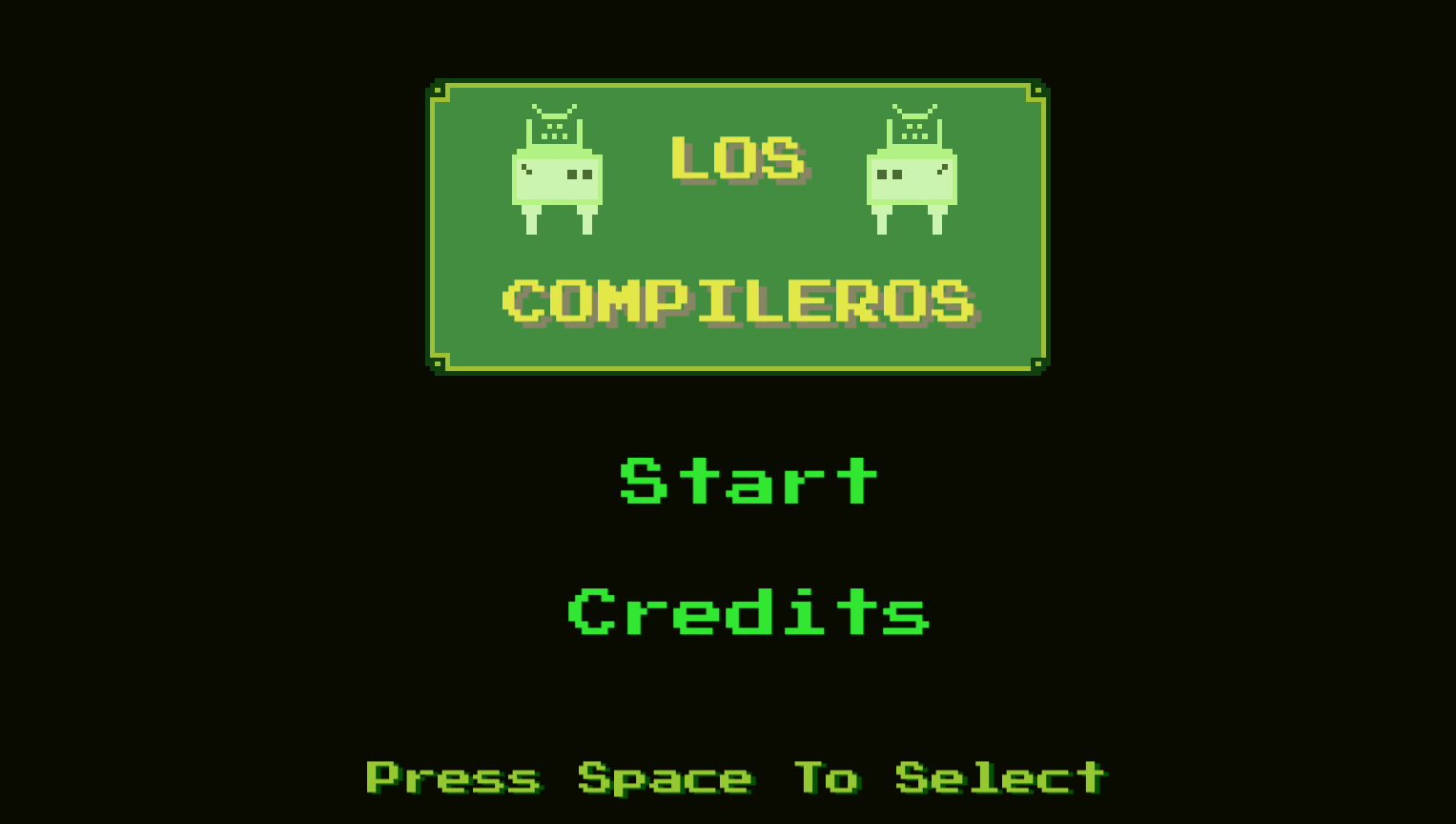 Los Compileros
Hey there! You are the ComBot, collect the right game components to compile the game projects to 100% and avoid the Errors at all costs! Carefull not to lose many components as the project decompiles!

- - -How To Play- - -
-Arrow keys to move
-Space to Jump
-Avoid Errors , Collect the Components
- Compatible to play with USB controller

- - - Credits- - -
Game Development/Scripting/ Graphics/Sound effects
Episkeptis
Music Theme used
Trevor Lentz
https://opengameart.org/
content/hero-immortal
Font Theme used
CodeMan38
http://www.fontspace.com/
codeman38/press-start-2p
Comments
Log in with itch.io to leave a comment.
nicely done. did you use BFXR for soundeffects? :D